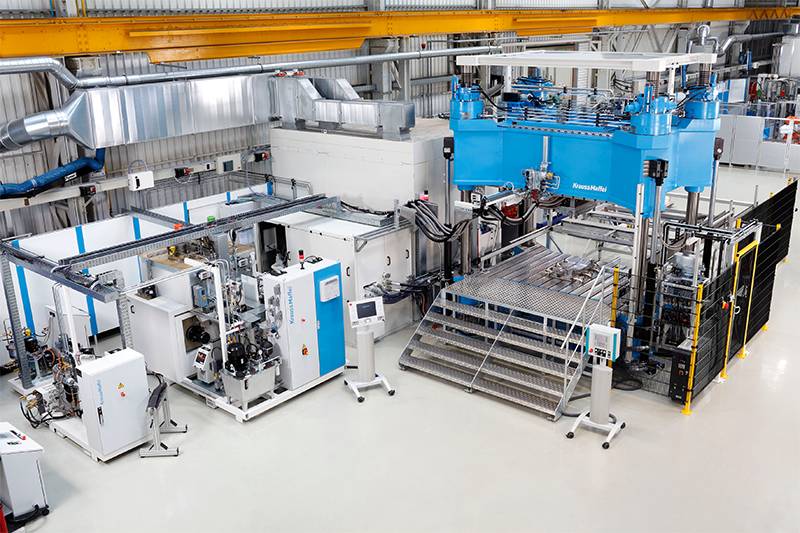 The Composites Innovation Cluster (CiC), which brings together academics and industry suppliers from 28 companies, reaches the end of its second year in 2015.
The Cluster, funded by the Department for Business Innovation and Skills' Advanced Manufacturing Supply Chain Initiative (AMSCI), primes to support the delivery of a nationally connected network of materials specialists, manufacturing and process businesses, tooling and systems providers and aims to deliver 13 integrated capability projects over a 3 year period across 25 partners.
Significant Developments
The past year saw the Cluster release its Executive Report, which gave an overview of the achieved goals from year one, including information on the jobs created and safeguarded by the programme when it had already reached a quarter of the three-year target of 209.
The programme partners have made some significant developments within their project work over the past twelve months. "Our involvement in the CiC ATTOM and ACTIVATE projects has pushed us to develop new methods of handling Composite material – both Pre-Preg and Dry Fibre for new and demanding automated applications," said Gary Ottley, Managing Director of Gudel.
"The CiC projects fit perfectly with the Gudel global strategy to develop smart automation for use in the Composites Manufacturing Industry," he added. "The funding stream provided by the CiC through the AMSCI programme has enabled us to develop a smart Gripper System to handle some variable shaped parts for high volume automotive applications, plus a Gripper System to handle dry-fibre variable shapes up to 8m in length."
Big Success
Formaplex has also seen a big success from taking part in the programme. "Formaplex is a partner in the CiC RITAA (Resin Injection Technologies for Automotive Applications) project. We have designed and manufactured a High Pressure Resin Transfer Mould (HP-RTM) tool to produce development components of four different thicknesses," said Matt Sellens, Formaplex's Business Development Manager. "The tool has been trialled in Krauss-Maffei and the National Composites Centre using Krauss-Maffei HP-RTM injection equipment."
"The first HPRTM trials at the NCC with our tool were undertaken before the NCC's own tool was available to use from their Italian supplier. Our tool was also used as part of the commissioning of the NCC's new PEI press in parallel with our own RITAA test and development programme."
"Around 40 component parts have been moulded which have been cut into test pieces to measure mechanical properties and residual cure shrinkage. This data is now being used to correlate LMAT's simulation software that will be used to predict compensated mould surfaces to compensate for mould cure distortions."
Advanced Engineering Show
The Composites Innovation Cluster will be exhibiting at the Advanced Engineering Show that takes place from 4-5 November in Birmingham, where representatives from programme partners will be on-hand to provide information about the initiative.
Read more here.