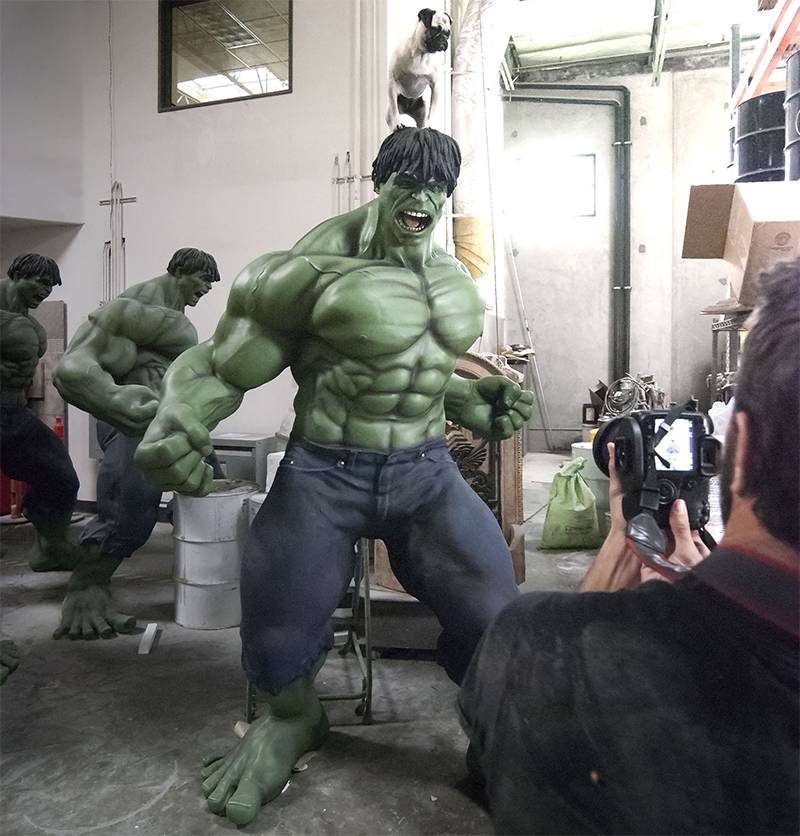 ATLANTA — Mark Harrington took the Thermoforming Conference audience into his world of giant Hulk and Spiderman statues, huge structures for Legoland theme parks, Smurfs and a just plain cool-looking giant dragon above the front door of Storyland Studios.
Many of them are made out plastic. The Hulk really is Incredible at his company in Southern California.
The large-scale figures are too big to bring to the Society of Plastics Engineers Thermoforming Conference, let alone fit in the overhead compartment on the flight to Atlanta. Harrington brought some small pieces, then wowed the crowd by showing lots of slides during his keynote speech Sept. 1.
"We're really a specialty niche house," he said.
Being in Lake Elsinore, Calif., Storyland Studios gets plenty of work from Hollywood. Movie studios want gigantic props for premiers. Harrington thinks the company can crack into the displays you see at the movie theater, ones currently made out of folded cardboard. He told the thermoformers he wants to learn the distortion printing process to make the figures by vacuum forming, for higher output to grow into the retail market.
He attended several technical sessions at the SPE Thermoforming Conference.
Storyland Studios also makes giant parts for trade show booths, video game companies, retail displays and creative shapes to hide cell phone towers.
The company built the engine that pulls the train to Hogwarts at the Wizarding World of Harry Potter in Orlando, Fla.
Storyland Studios uses lots of different plastics processes, including running four rotational molding machines and sheet thermoforming. Craftsmen sculpt shapes and mill out expanded polystyrene foam, then the company spray-applies polyurethane over it.
Harrington said Storyland has become skilled at spray-on chrome and using powdered metals mixed with resin. "You can get pretty good with paint, but you can get spot-on with metal," he said.
Often, the figures are so large that Storyland employees make them in sections and assemble them together.
Movie studios want to see prototypes before signing off, he said.
"It's typically low runs, fast turnarounds," Harrington said.
View article here.