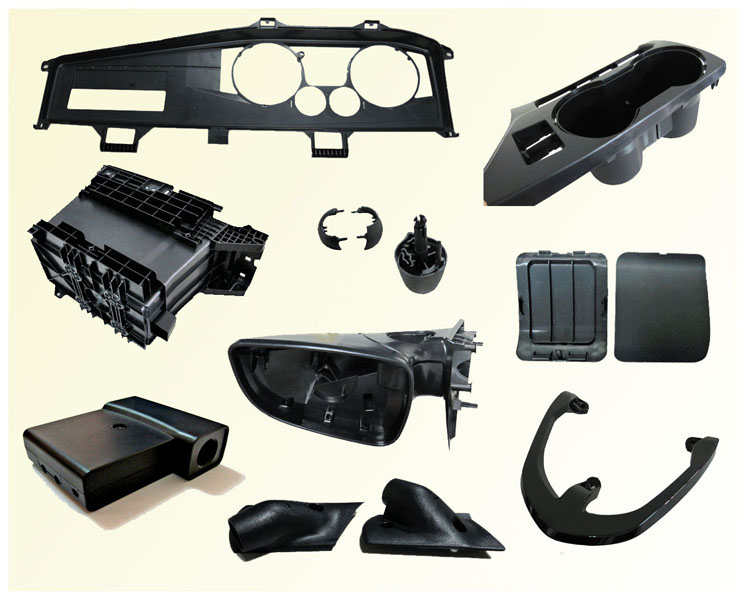 The biannual IKV Colloquium in Germany is expected to attract 800 participants from 300 companies and 15 nations. David Vink previews some of the subjects to be presented in this feature for Plastics News Europe.
At its 28th Plastics Colloquium in February, the IKV institute for plastics processing at RWTH university in Aachen, Germany, again presents research programmes in papers, posters and displays. With more space available at the 2016 event, 29 external exhibitors booked stands by the end of December.
Among plenary lectures, Günter Hofmann, managing director of mouldmaker Werkzeugbau Siegfried Hofmann, talks on additive manufacture in mould construction. Dr Heinz Neubert, corporate technology vice president at Siemens, talks about additive plastic parts production in a "digitised industry". BMW head of technology development, Dr Jochen Kopp, covers plastics lightweight automotive construction.
In a November 2015 press briefing attended by Plastics News Europe, IKV's head Prof. Christian Hopmann said Kopp's presentation focuses not only on carbon fibre reinforced plastic (CFRP), "but also what automotive OEMs can do overall – also therefore in interiors, which fell into the background with the great CFRP wave".
In his opening plenary lecture, Hopmann presents on Industry 4.0, which he says fits well as part of the RWTH "integrative production technology for high-wage countries" cluster of excellency. IKV's Industry 4.0 work focuses on virtual design of experiments (DoE) simulation for optimum machine process settings, and process model-based self-optimisation (MBSO) based on screw movement, melt temperature, mould pressure and temperature monitoring, part weight and residual moisture levels.
Presenting equipment used in Industry 4.0 investigations, IKV researcher Julian Heinisch referred to development of "robust processes based on a combination of simulation, DoE, engineering knowledge, data mining and modelling" that enables "conventional tooling iteration to be avoided and set-up time to be reduced".
IKV has set up in-situ measurement with a virtually optimised injection moulding tool, analysing thermal interrelationships between melts, structures and tools and enabling precise prediction of partially crystalline thermoplastic part shrinkage and warping. Work includes ultrasonic tomography integration in injection moulding tools to scan melt temperature, adaptation of an existing measurement cell for heat transfer coefficient measurement and material data determination, taking plastic microstructures into account.
Warping is studied with highly segmented tool temperature control, as part of the SFB 1120 special research area on part precision through controlling melt dynamics and solidification in production processes, involving nine other RWTH institutes.
Hopmann's second plenary lecture is on additive technology. Noting that fused deposition modelled (FDM) parts show defects under microscope inspection, he says "we believe material understanding is lacking in the sector. It is relatively easy to transfer injection moulding simulation approaches to additive processes and IKV is well equipped for hybrid additive and moulding research".
IKV has started an "additive production in plastic processing" study course for students, supported by German RepRap X1000 strand deposition FDM and Arburg Plastics Freeformer equipment.
Production efficiency is part of blown film extrusion work. IKV says it has overcome inhomogeneous thermal distribution in spiral mandrel die pre-distribution channels due to differences in heat caused by shear and external temperature control. This leads to viscosity differences and associated non‑uniform film thickness distribution.
IKV solved the problem with Polyflow finite element modelling (FEM) rheological thermal simulation, combined with cartridge heaters, high conductivity brass inserts and insulating apertures. The result is uniform speed as the melt leaves the tool. In evaluations with HDPE and LDPE, the latter was notable for a large drop in the output differences between nozzles from 9.5kg/h down to 4.5kg/h at 40kg/h overall output, just on account of cartridge heaters.
Hopmann says "plastics is by definition lightweight construction". As a member of the HyPlaNet hybrid plastic network, IKV focuses on improved mechanical and surface properties, close contour dynamic temperature control, hybrid plastic/metal and overmoulded LFT parts, and integrative strength analysis.
Work with flow compression moulded LFT resulted in enhanced surface appearance, yet improved mechanical properties by enabling higher fibre reinforcement up to 60%, with 60% lower compression force required.
IKV's Profoam process involves a special unit within which carbon dioxide or nitrogen (for finer structure) is absorbed and diffused under 50bar pressure into plastic granulate material as a physical blowing agent (PBA), forming a single phase polymer/PBA solution. This is dosed via an air lock into the feeding zone of the plastification unit, fitted with a conventional screw but without a mixing section. Pressure is maintained here, the gas expanding in the mould to form a foamed structure.
Work with materials producer Sabic showed increased impact, tensile and stiffness properties in long glass fibre reinforced PP were obtained with Profoam, compared to conventional structural foam moulding, due to better fibre length retention. Alternatively, using 30% LGF-PP with Profoam means weight can fall a further 10% over the 20% already achieved versus non-foamed material.
At Fakuma 2015, Arburg demonstrated 13% weight reduction from 414g to 361g for Profoam over compact moulding for a car cinematic system housing. The part was moulded in Covestro's Makrolon 8025 20% glass fibre reinforced grade of polycarbonate, in a mould from Fischer Werkzeug- und Formenbau, on an Arburg A630S hydraulic moulding machine, in a 65s cycle time. In another example cited by Arburg, a 280mm long TRW airbag housing in 30% LGF-PP, moulded in 70s cycle time, weighs 272g – 18% less than the compact equivalent at 330g.
Benefits have been shown by using dynamic "variothermal" rapid dynamic temperature control with Roctool's induction technology, as well as a twin-circuit fluid process from GWK. Same surface quality as compact mouldings has been obtained using Covestro's Bayblend T85HG ABS/PC blend, with typical surface swirl effects and knitlines eliminated. Better mould surface reproduction resulted in parts with combined matt and high gloss surfaces.
In the IGF 17085N project, IKV has developed a combined thermoformed deep-drawn metal and injection moulded process with the ILU lightweight construction and forming technology institute at Dortmund University. In this process, sheet metal, up to 2.0mm thick, is deep drawn in a special mould developed by mouldmaker Hermann Rausch Werkzeug- und Formenbau with a blank holder and punch. The drawn metal part is then back-injection moulded with polyamide 6 (PA6). Back‑injection results in further metal forming with the melt as an additional further deep‑drawing medium at 500-1,600 bar pressure. Demonstration cup height then increases from 23cm to 24cm and formed volume from 9 to 21cm3, including sharper corners than possible with deep drawing alone.
Aside from the 57mm diameter cup demonstration parts produced by IKV, project partners see serial production potential in automotive engine hoods, B-columns and crossbeams. PA producer Lanxess and metal surface treatment company Hühoco Metalloberflächenveredelung are also project partners, as is sheet steel producer ThyssenKrupp, whose interest is clearly associated with hybrid plastic/metal projects within its InCar Plus lightweighting programme. Although deep drawing steel sheet does not involve heating, IKV researchers say magnesium sheet has to be heated before drawing.
Work continues at IKV in its in-mould metal spraying (IMMS) hybrid metal/plastics process. Here, wire arc or cold gas spraying of 0.1mm to 20mm thick zinc to an injection mould is followed by transfer to plastic parts during moulding, as has been presented at IKV's 2014 colloquium and various external conferences. IKV researcher Philipp Ochotta sees IMMS potential in electromagnetic shielding of 70-110db between 10MHz and 1GHz, as well as for injection moulded electrical/electronics circuitry.
IKV has developed water fog cooling in fluid assist moulding, and in thermoforming by injection via the plug assist, to cool part interiors. Novel concertina-like composite spring designs substituting conventional metal and FRP spiaral spring designs and water fog moulding were among themes on the IKV stand at the IAA 2015 automotive industry fair, where it exhibited for the first time.
Contact us today
Source:http://www.plasticsnewseurope.com/article/20160211/PNE/160219961/new-and-optimised-plastics-processes