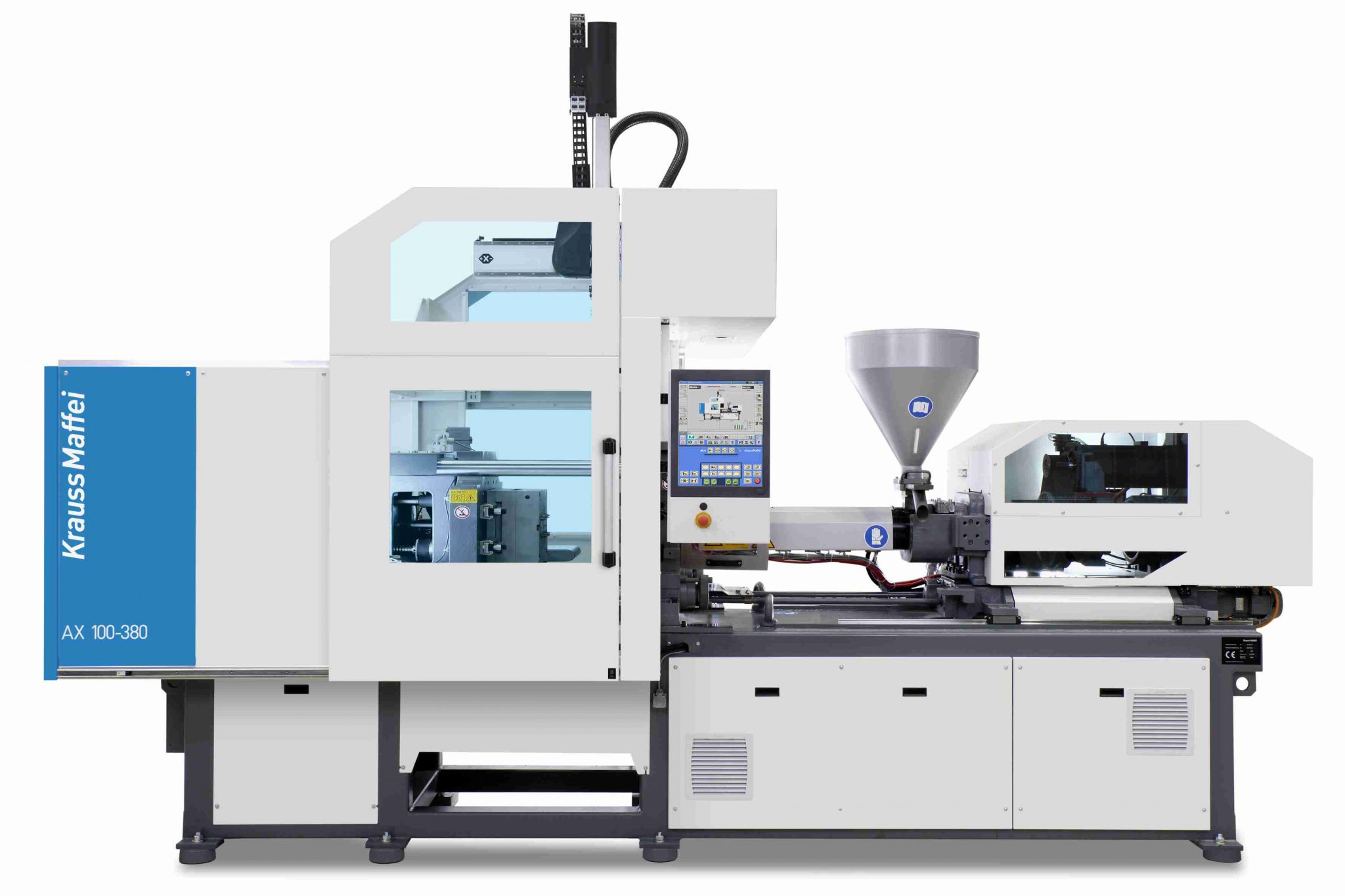 KraussMaffei Group, a major global plastics machinery company, will soon have a new owner: state-owned China National Chemical Corp.
ChemChina called KraussMaffei "the Rolls-Royce" in the polymer machinery industry.
KM, ChemChina and Onex Corp., the Toronto-based private equity firm that has owned KM since 2012, announced the deal Jan. 10.
ChemChina highlighted that this is the single largest investment that a Chinese company has ever made in Germany.
In their announcements, both ChemChina and KM CEO Frank Stieler described the prospective new owner as a long-term investor — a contrast from KM's last two private equity ownership groups. Chemical companies have some of the longest-term investment cycles, he said in a conference call Jan. 11.
"With ChemChina, we have found a strategic and long-term oriented investor who has been interested in our company for many years," Stieler said in a news release.
KM will continue to operate in its current corporate structure, and will remain in Munich, and all current KM locations will remain in operation, he said.
ChemChina, a state-owned-enterprise, said its existing machinery subsidiary — China National Chemical Equipment Co. Ltd. — and KraussMaffei have complementary product portfolios and markets. In addition, they are strategically and organizationally aligned with compatible management and cultures, allowing for significant synergies.
ChemChina Chairman Ren Jianxin said in a statement: "We are strengthening our company with one of the leading global engineering groups, encompassing a 178-year corporate history. In doing so, we expect that KraussMaffei Group will maintain its identity and independence."
ChemChina claims to be China's largest exporter of rubber machinery.
Ren said the deal is also an implementation of China's "One Belt One Road" and "international production capacity cooperation" initiatives.
Technical expertise
Ren said ChemChina is investing in KM's strong management team and technological expertise.
"The growth potential of the KraussMaffei Group is tremendous, especially through improved access to the Chinese market, which we can make possible," he said. "We expect trends in the automotive industry towards advanced manufacturing and lightweight components will provide a huge development opportunity for the high-end plastic injection molding industry."
Stieler said Onex had a "very successful year" in 2015, and Onex said the company will report 10 percent sales growth for the year.
Stieler said China currently accounts for a "low double-digit" percent of KraussMaffei's total business. He predicted that as part of ChemChina, KM will "considerably accelerate our growth strategy, especially in China and Asia, and to further strengthen the company in Germany and Europe."
In China, the company will benefit from a trend toward processors buying higher quality and more efficient plastics machinery — and from a government effort called "Made in China 2025" to help Chinese manufacturers catch up with advanced manufacturing powerhouses like Germany, and fend off competition from other emerging economies.
China also is moving aggressively into energy efficient technologies.
As a result of the transaction, KM will accelerate its planned expansion in China, the companies said in the release, adding that the company's operating and corporate responsibility "will stay in Europe." The company plans to increase its employment in Germany in 2016.
"All existing collective agreements and location-based commitments will remain unchanged," the company said in the release.
Stieler said KraussMaffei is offering its top-line technology in China. Asked in a Jan. 11 conference call if KM will build a differentiated machine for China, he said company officials will decide other potential strategies at a later time.
KM currently has 4,500 employees globally, including 2,800 who are based in Germany. Stieler said in the conference call that the company plans to add 150 jobs in Germany this year. KM will have its own managing board, with the current members, he said.
"It's technology. It's quality, but it's also management skills," Stieler said.
Union support
The unusually thorough announcement from the companies even included support from KM's works council and the IG Metall trade union, both saying that they welcomed the change in ownership.
"We consider the transaction as a significant opportunity for the KraussMaffei Group and its employees. We are confident that through further growth the existing jobs in Germany and Europe will be secured and expanded," said Peter Krahl, chairman of the works council.
Horst Lischka, company representative of IG Metall, added: "I am pleased that the German principle of co-determination is also enjoying greater appreciation abroad as a foundation for sustainable corporate success."
KM has been headquartered in Munich since 1838.
ChemChina is China's largest chemicals group, with sales of 37 billion euros and 140,000 employees. The company ranks 265th on the Fortune 500 list, and No. 9 in global chemicals.
ChemChina's publicly listed subsidiary Tianhua Institute of Chemical Machinery and Automation said in a filing that KraussMaffei's business has a certain competitive relationship with its plastics processing technology business — extrusion and reaction molding. Tianhua said ChemChina will follow the non-competition agreement that was previously reached to handle the issue.
Terms of the deal
The cash value of ChemChina's purchase is 925 million euros ($1.01 billion), a 62 percent gain from the 568 million euro ($731 million) deal in 2012 when Onex bought KM from Madison Capital Partners. Onex highlighted KM's improved financial performance in its announcement.
China Reform Holdings Corp. Ltd., an investment firm charged with revamping state-owned enterprises, and leading Asian-European private equity firm AGIC Group, also took shares in the transaction, ChemChina said.
The deal is pending antitrust approval. Stieler, the KM head, had no comment when asked if other companies bid on the machinery manufacturer.
Stieler added: "We are grateful for Onex' support of KraussMaffei Group, which included significant investments in key geographic regions and new product developments allowing us to achieve strong operating performance and has set the foundation for further growth."
Stieler was named CEO in June. His previous experience includes top management positions at Lurgi AG, Siemens AG and Hochtief AG.
KM's brands include KraussMaffei and Netstal injection molding presses and Berstorff extrusion technology and polyurethane machinery. At the Fakuma trade show in October, KM reported that its January-June 2015 sales were 576 million euros. According to Onex's latest annual report, KM reported full year 2014 sales of 1.1 billion euros ($1.47 billion).
Rumored deal
News of the deal leaked Jan. 7 in a Reuters report that an unidentified Chinese buyer hoped to buy KraussMaffei before the Chinese New Year in early February. A top plastics machinery official in China told Plastics News that he was aware of the proposed sale, and that several state-owned enterprises in China had inquired about it.
Borch Zhu, chairman of the China Plastics Machinery Industry Association and president of Borch Machinery Co. Ltd., told Plastics News: "I had been aware of the KM sale. Several large state-owned enterprises in China as well as other interested companies in the industry have inquired the association about it.
"It's a good thing for our Chinese plastics machinery industry, worth celebrating," he added, "But it won't be easy to manage it well."
Onex said the deal with ChemChina is scheduled to close in the first half of 2016.
Onex still in plastics
For Onex, the sale of KraussMaffei is the latest in a string of plastics machinery deals. In 2007 it bought Husky Injection Molding Systems Ltd., then it sold that company to Berkshire Partners LLC in 2011.
In 2011, private equity firm Oncap, part of Onex, bought Davis-Standard LLC, a maker of extruders, blow molding machines and related equipment. Last year it added Gloucester Engineering Co. to the Davis-Standard portfolio.
According to Onex's latest annual report, KM reported full year 2014 sales of 1.1 billion euros ($1.47 billion).
Plastics News senior reporter Bill Bregar contributed to this report.
Contact us today!
Source:http://www.plasticsnews.com/article/20160110/NEWS/160119998/chemchina-buying-kraussmaffei-for-1-01-billion