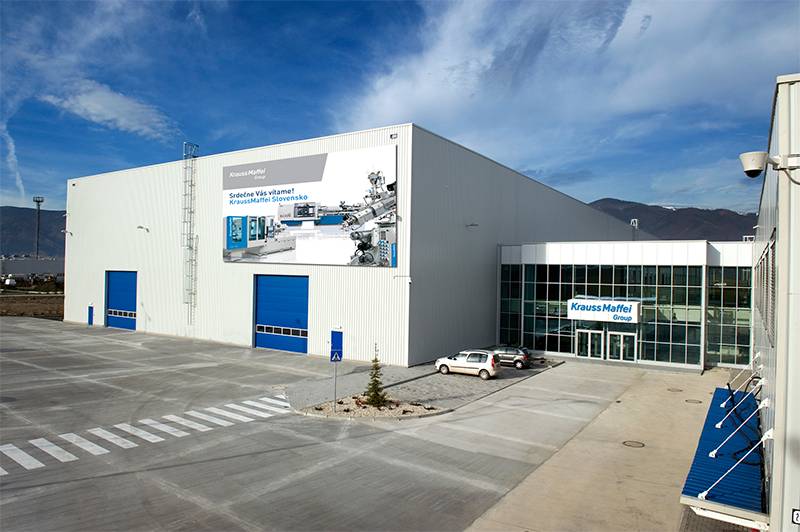 (Hanover, 3rd March 2016) On the occasion of the TecDay on 24 February 2016 in Hannover, KraussMaffei Berstorff exhibited their latest twin-screw extruder development – the ZE 65 BluePower Torque. Being designed for challenging requirements in high-performance compounding, this new machine generation is the ideal solution for customers who expect to achieve unparalleled quality and high performance combined with substantial energy savings.
Demonstration of maximum performance
"The live demonstration on the TecDay furnished ample proof of the increase in productivity, performance and energy efficiency achieved with the ZE BluePower twin-screw extruder series," reports Ralf J. Dahl, Head of the Twin-Screw Extruder Division at KraussMaffei Berstorff. The new ZE 65 BluePower Torque was used to process polyamide 6 with a 30 percent glass fiber content at a maximum output rate of 2,500 kg/h, about 90 percent torque and a screw speed of 1,200 revolutions per minute. "Such a performance level is simply unique for this machine size," adds Ralf J. Dahl highly satisfied.
Informative lecture program
The live demonstration was preceded by an extensive lecture program. The opening lecture about the utilization of energy saving potentials in compounding held by Robert Schmitt, CEO of SKZ-Cert GmbH, provided general information on legal aspects and standardization in the field of energy management systems and hands-on recommendations for sustained savings during production. The second lecture about user demands on compounding lines by Oliver Borgelt, plant manager of Zülpich-based Albis Plastic GmbH, also attracted great interest. Oliver Borgelt outlined the energy efficiency increase achieved in compounding and the expectations of compounding companies as far as the machinery is concerned. The lecture of Thorsten Schroer, Assistant Head of Plant Engineering at KraussMaffei Berstorff, focused on KraussMaffei Berstorff's compounding plant engineering know-how.  During the demonstration of the ZE BluePower extruders, definitely the highlight of the TecDay, Ralf J. Dahl returned to the previously mentioned requirements and showed how they were implemented in the new series. "In addition to numerous technical innovations, the overall concept convinces by unparalleled performance, high cost-effectiveness and increased energy efficiency," says Ralf J. Dahl.
Increased free volume and enhanced torque density
The new ZE BluePower twin-screw extruder series is characterized by numerous innovative features in terms of energy efficiency and process engineering. This series combines operating point optimization of the drive system, including water-cooled threephase motor and high-efficiency gear unit, with a completely redesigned processing section. As compared to the previous ZE A UTX series, the ZE BluePower features an increased OD/ID diameter ratio of 1.65, which gives a 30% higher torque density of up to 16 Nm/cm³.
Innovative technology secures competitive edge
For national and international compounding companies that plan investments in extrusion technology, the TecDay offered an ideal opportunity to take a closer look at the ZE BluePower series and the appropriate upstream and downstream equipment. The KraussMaffei Berstorff extrusion line was complemented by supplies from Brabender Technologie GmbH & Co. KG (loss-in-weight feeder), Cabot Switzerland GmbH (masterbatch), DSM N.V. (polyamide 6), EMDE Industrie-Technik (bulk material handling), Gala Kunststoff- und Kautschukmaschinen GmbH (underwater pelletizer), NERAK GmbH Fördertechnik (elevator conveyor), PPG Industries Fiber Glass B.V. (glass fibers) and Simar GmbH (bulk material handling).
Expert discussions at the information booths of these partners rounded off the TecDay.
"The TecDay offered an interesting and versatile information and discussion platform for our guests and provided a sound basis for successful market positioning and well-founded investment decisions. The high number of participants and the first feedback we received clearly demonstrate that the TecDay was a real success," says Ralf J. Dahl.