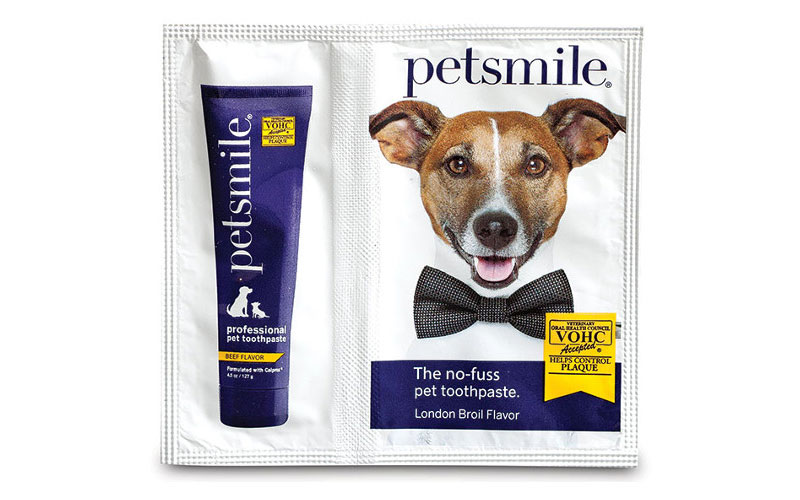 Glenroy Inc. (Menomonee Falls, WI), a converter and printer of flexible packaging, has been awarded with a Silver Flexible Packaging Achievement Award by the Flexible Packaging Association (FPA). The award was earned in the category of Printing and Shelf Appeal for its Petsmile Pet Toothpaste packaging.
According to the FPA, the Printing and Shelf Appeal category recognizes "beautiful packages created through enhanced structures, graphics and high-quality printing processes for enhanced shelf appeal."
The Petsmile toothpaste packaging displays a crisp and detailed graphic of the alert dog with a smartly worn bowtie and direct gaze which creates an endearing image for the consumer to remember.
Entries are judged by an independent panel of packaging experts, and the competition, which is in its 60th year, is widely regarded as one of the most prestigious in the industry.
According to Richard Buss, Glenroy Inc.'s President and CEO, "We are proud to have been recognized by the Flexible Packaging Association in the category of Printing and Shelf Appeal. For over 50 years we've been focused on making our customers successful, and we continually invest in our capabilities so our customers can win at the shelf."