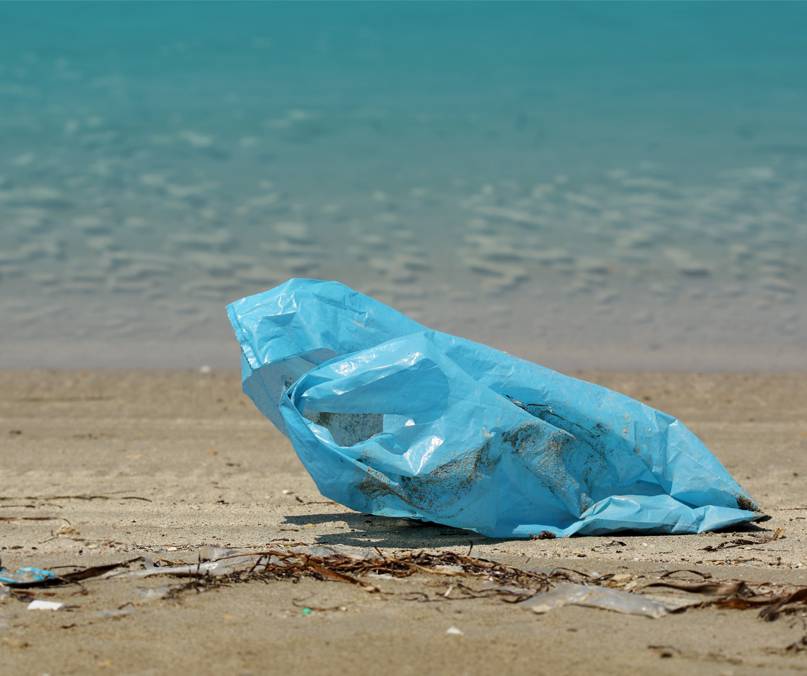 It turns out that one man's water-borne trashed bottle is another's packaging. Or his beach shorts. Surf's up, and it's bringing in more waste as these diverse possibilities point to marine-borne trash as a modern-day watery feedstock. Once reclaimed, the discarded plastics can be converted into like-new products and packaging.
Opportunistic entrepreneurs are already turning the tide on beached trash. In fact, Tide (ironically) manufacturer Procter & Gamble announced last week that Head & Shoulders, the world's #1 shampoo brand, would produce the world's first recyclable shampoo bottle made from up to 25% recycled beach plastic. Also involved in the project are recycling experts SUEZ and TerraCycle.
In addition to the technical innovation this represents, the initiative's backing by a global brand owner for a major established product created quite a splash throughout social channels and media outlets.
Watershed event?
For an insider view of P&G's groundbreaking development, you can read this insightful article published at the website of sister publication PackagingDigest.com. Author Tom Szacky, TerraCycle CEO, sees this development as a watershed moment in the "new plastics economy."
Two fresh example also taps ocean waste: Popbeachclub, a social enterprise manufacturing surfing shorts made of polyester woven from recycled plastic bottles. "We can clean up the coastline and support primary education in Africa while looking good on the beach, and being socially conscious at the same time," writes the company.
Beach bottle "Swimming trunks are a part of everyone's wardrobe. By using recycled plastic bottles, Popbeachclub is able to emotionally and physically connect the wearer to the challenges facing the planet."
Another example: Maison Pixel swimwear is made with a unique Italian lycra composed of 100% recycled plastic bottles gathered from ocean debris and blended by fabric company Carvico.
All this is nothing new; in fact, PlasticsToday reported on Method's bottle from Pacific Gyre plastic back in 2012. What is new is that the use of ocean-borne plastics as a resource seems to be gaining a firmer foothold, or rather beachhead.
Information is much better with data, so how much waste and plastics are we talking about? A  study published in 2015 at Science Magazine states: "By linking worldwide data on solid waste, population density, and economic status, we estimated the mass of land-based plastic waste entering the ocean. We calculate that 275 million metric tons (MT) of plastic waste was generated in 192 coastal countries in 2010, with 4.8 to 12.7 million MT entering the ocean."
It's reasonable to expect that figure has swelled, but even if not, that's a staggering amount.
Regardless, this is all both exciting and sobering, isn't it? It's exciting that this kind of reclamation into commercial products and packaging is even possible. And it's depressing that there's enough plastic trash awash on beaches to support what seems to be a growing cottage industry.
We can only hope that sometime in the distant future marine plastics as a steady resource will simply dry up. By then humans will be reclaiming trash tossed on a Martian mare.
Source: www.plasticstoday.com