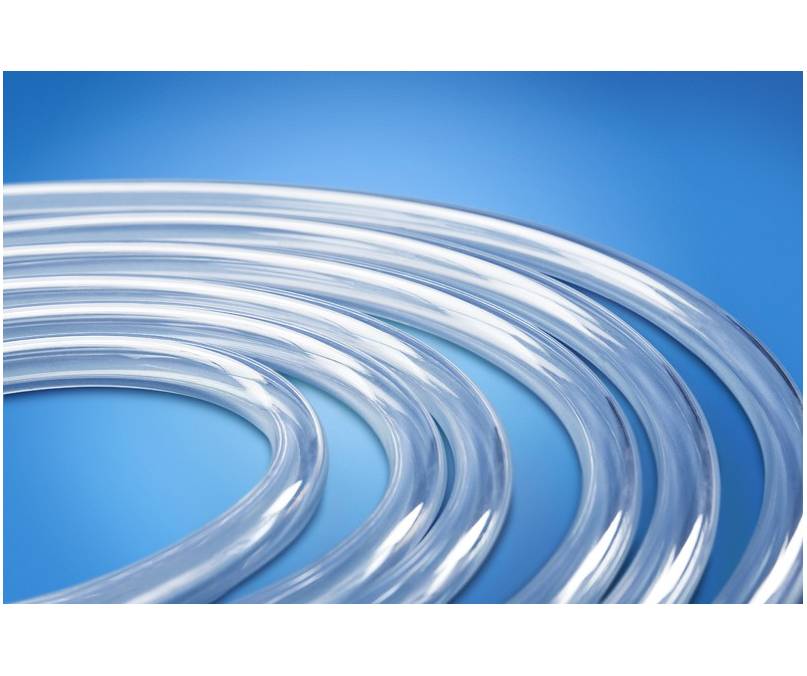 Markus Rössler, Raumedic outlines how silicone has a crucial role to play in the manufacture of medication and feeding pumps.
They are vitally important, make therapy possible, and they have become an integral part in hospitals or home-care settings: medication and feeding pumps supply patients with essential medication and nutrition.
It is not only the right electronic and mechanical components that are crucial factors, but also the choice of materials for the pump segment. As in so many other areas of medical engineering, silicone plays a prominent role here.
Silicone injection moulding vs extrusion
The pump segments available on today's market are manufactured in two differently manufactured ways. In terms of 'pure' production costs for fixed lengths, extruded tubing is generally more economical. However, customer and product requirements with respect to improved precision in delivery rates are becoming ever more demanding. Injection-moulded variants are therefore beginning to draw increased attention.
The reason for this is that the diameter tolerance of tubing segments (for both inside and outside diameter) can be reduced by almost half, depending on dimensions and geometry. This fact has a direct positive influence on the dosing accuracy of individual pump segments in the range of 1%.
Combined with the development of the appropriate silicone material formulation, in terms of Shore hardness and the type and degree of crosslinking, extremely high dosing accuracies can be achieved for the pump system as a whole over the course of the product lifecycle.
Silicone injection moulding provides added value
The intelligent use of silicone injection moulding technology allows for a range of features to be integrated in a single part. Previously these had to be provided by a more complex component. The advantages include:
no component-internal assembly costs
finishing work such as cutting and stamping processes are no longer necessary
precision-shaped edges of the component–> no sharp corners
material is highly particle-free
very narrow tolerances –> very high dosing accuracy
section for air bubble detection
integrated connectors – poka-yoke principle
high degree of design freedom
improved anti-counterfeiting
maximum patient safety
When it comes to pump segments, the extrusion and injection moulding approaches each have their advantages and disadvantages.
Source: www.medicalplasticnews.com