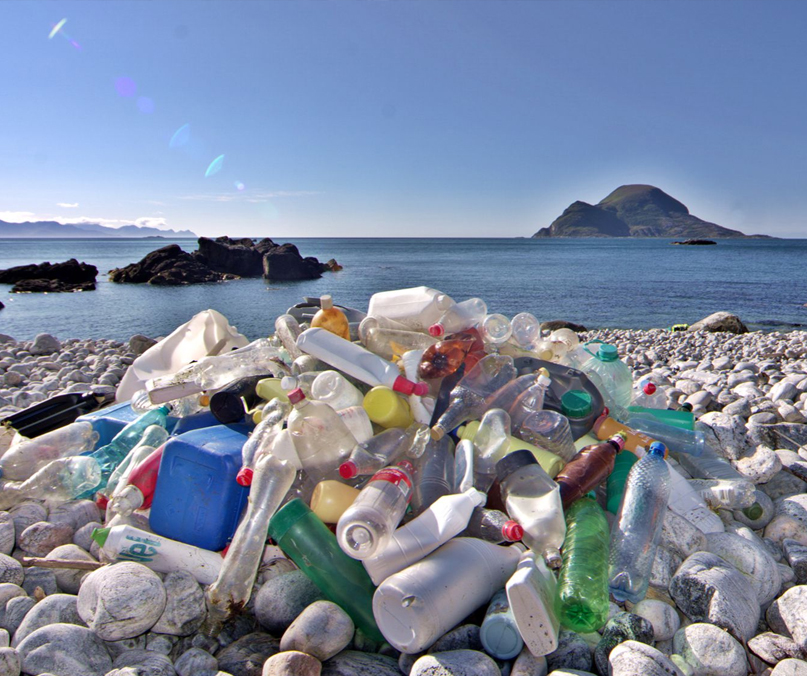 Making new products from plastic waste from the ocean has become a goal for brand owners seeking a solution for valuable plastic materials thrown into this environment.
In October 2016, Procter & Gamble announced its new Fairy Ocean plastic bottle, the first to use 100% recycled plastic and ocean plastic.  US materials design company Techmer PM has recently helped create a new solution for ocean plastic.
The new bottle is made from 100% recycled plastic from waste that was diverted from waterways. It sports a metallic, pearlescent-effect finish and signals the promise of applying innovation to address some of the world's most pressing pollution challenges.
California-based recycler Envision Plastics Industries LLC created the new bottle from its OceanBound plastic. The team also included environmental change leader Primal Group and Canadian bottle blow moulder Classic Containers Inc.
Getting there involved overcoming several challenges. Primal Group wanted a specific colour and reflective finish on the bottle for its plant science–inspired personal care product range, Vita.
Typically, an extrusion-grade polyethylene would be needed in the masterbatch as a carrier for the colourant. That was not an option in this case because of Primal Group's no-compromise approach to a truly 100% OceanBound product.
The high-viscosity material supplied by Envision Plastics is a fractional melt that makes the colourant's metallic particles without shearing them and ruining the ultimate effect.
Compounding of the recipe required additional process design to ensure the metallic and pearlescence effect pigments could be compounded into Envision's OceanBound plastic.
Aside from the necessary additives, pigments and non-resin components, the balance of the recipe is 100% Envision's OceanBound resin. Classic Containers was able to process the material and produce bottles within its normal, everyday processing window, which was vital to achieving the desired price point.
The resulting bottle demonstrates a firm commitment to a clean environment. Primal Group notes that globally more than 8 million tons of plastics are dumped into oceans annually.
Finding viable uses for plastics at risk of entering the ocean is just one means of advancing the cause.
Source: plasticstoday.com
Plastic & Chemical Trading together with international partner KraussMaffei deliver world-class plastics, packaging, injection moulding, and extrusion solutions.