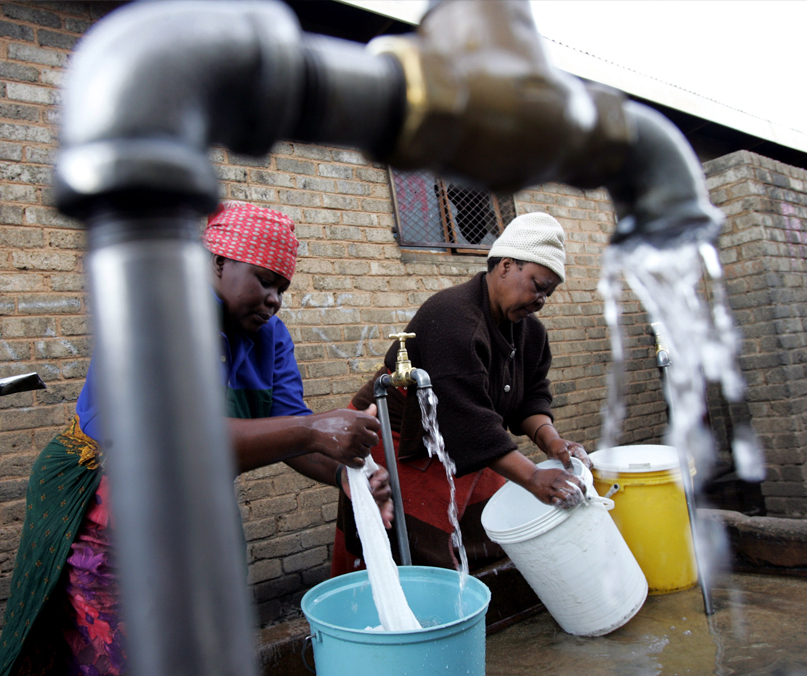 A new report estimates that South Africa will need to invest about R70.4-billion a year in water infrastructure investment over the next decade to address water scarcity and provide reliable water to all people, businesses and industries in the drought-stricken country.
The 'Water 2018 – Market Intelligence Report', released by nonprofit organisation Green Cape on 4 April, said investment in water infrastructure included the refurbishment and upgrade of existing infrastructure, as well as the development of new infrastructure, to support population and economic growth.
"With budgeted funding of only R43.4-billion in 2017 for total water infrastructure, there is a significant [R27-billion] shortfall in available funding within the public sector," Green Cape outlined in the report.
Water demand in South Africa, the thirtieth driest country in the world, is expected to exceed supply by 17% in 2030, with demand expected to grow from 15-billion cubic metres in 2016 to 18-billion cubic metres.
Despite being a water-scarce country, water consumption is around 233 litres per capita a day (lcd), compared with the international benchmark of around 180 lcd.
However, the current drought and the expected longer-term water constraints in the region have become key drivers for investment in this sector, with the report indicating that demand for technologies and services that enable resilience to water scarcity has substantially increased across all urban markets, and new investment opportunities have opened up in four key areas, namely water metering and monitoring; water efficiency; water reuse; and alternative water supply.
Potential interventions include potable water reuse (from wastewater treatment plants), groundwater development (new resources and artificial recharge) and large-scale permanent seawater desalination. In this regard, many of the planned water projects are now being fast-tracked and re-assessed.
Read the full report on greencape.co.za.
Source: engineeringnews.co.za.
Plastic & Chemical Trading together with international partner KraussMaffei deliver world-class plastics, packaging, injection moulding, and extrusion solutions.