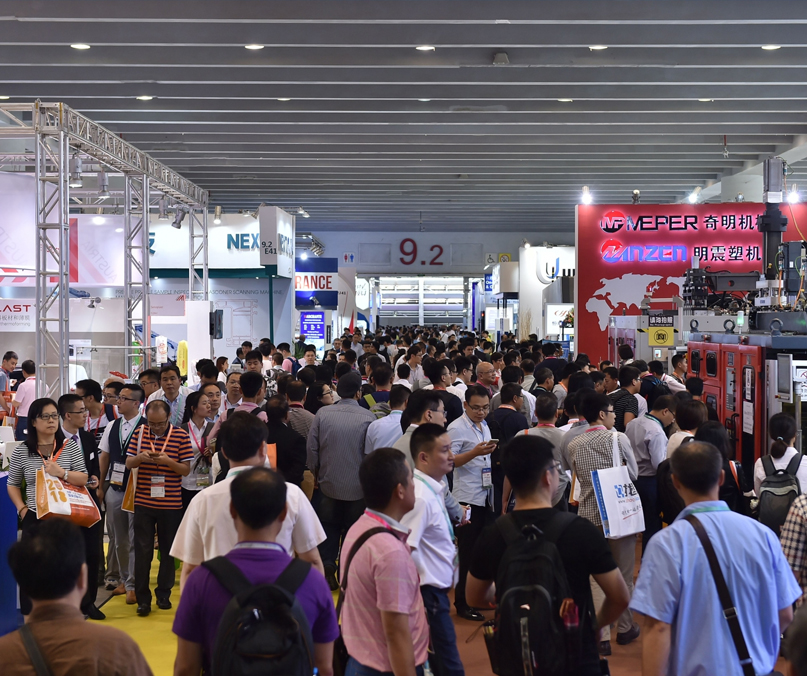 KraussMaffei is introducing its biaxially-oriented PVC pipe technology and QuickSwitch technology for automatic in-line dimension changes at CHINAPLAS 2018 to the Asian market through a partnership with Baosu Pipe Industry.
The premium quality solutions in PVC and PO pipe extrusion include twin-screw extruder for U-PVC production based on the latest groundbreaking PVC-O pipe technology.
KraussMaffei will share the extrusion technology with Baosu, which is a specialist in PVC pipe extrusion that has concentrated on the development of special stretching technology.
Baosu Pipe Industry is planning to install a system—equipped with KraussMaffei's twin-screw extruder—that will be used for demonstration purposes at the CHINAPLAS trade show.
The system will produce biaxially oriented pipes that achieve nearly twice the impact resistance, have a higher internal pressure resistance and a weight reduction of up to 40 percent compared to non-oriented PVC pipes.
Biaxially oriented pipes are used for wastewater and drinking water supply and are easier to transport and maintain than non-oriented PVC pipes.
KraussMaffei will also showcase it QuickSwitch technology that assists pipe manufacturers with a high degree of automation and small batch sizes. Using QuickSwitch, the producer gets small order batches with short set-up times and minimal material waste.
The technology represents the changes in extrusion market from mass-produced products towards individualised, high-quality single-unit production, through adaptable, flexible, and fully automated pipe dimension changes.
For example, KraussMaffei Berstorff shows Chinaplas attendees the advantages of this technology using a tapered piece, which illustrates the transition from the manufactured diameter into the new dimension (160 -250 mm).
The latest extrusion solutions reflect the digitisation of the plastics processing industry and the advent of the 'smart factory'not only in China but at a global level.  New extrusion technologies offer a quicker, flexible, and more accurate response to customer demands regarding process engineering, material composition, and production efficiency.
Visit KraussMaffei stand at Hall 2H, Booth 2T01 at CHINAPLAS 2018.
Plastic & Chemical Trading together with international partners Heuft and KraussMaffei Berstorff deliver world-class plastics, packaging, injection moulding, and extrusion solutions.