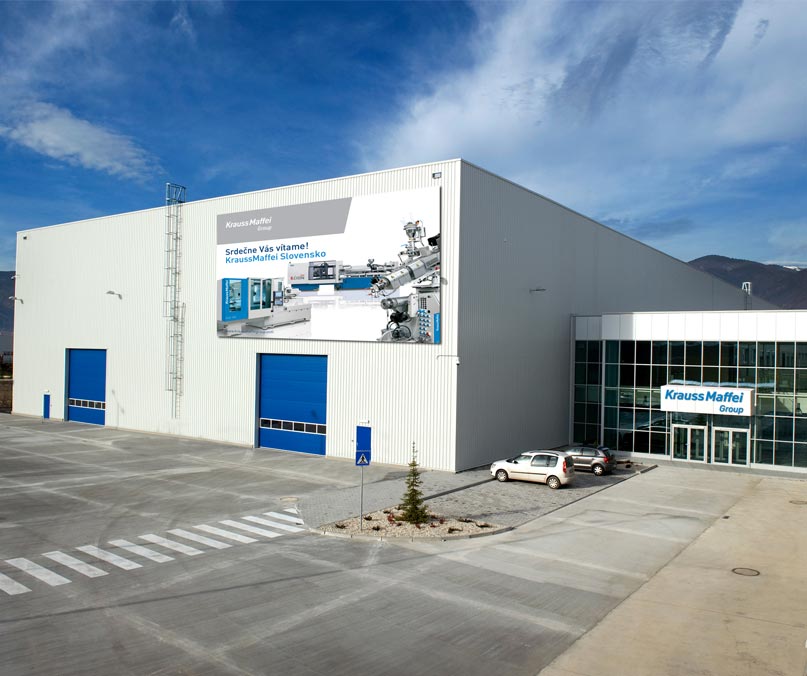 The KraussMaffei product brand is internationally recognized for its ground-breaking, multitechnology system and process solutions for injection and reaction moulding technology and factory automation. With its standalone, modular or standardized machinery and systems, and a wide, customizable service offering, KraussMaffei is a full-system partner for customers in many industry sectors.
 The KraussMaffei Group is expanding its classic portfolio to include digital services and product offerings. In the year of its 180th anniversary, KraussMaffei is decisively meeting the increasing demand for new digital services and is moving closer to its customers. The new business unit Digital Service Solutions will not only develop and market new offerings but will also be home to the classic service offering.
"We are fully focusing on the needs of our customers which also includes a wider digital offering. With Digital Service Solutions we want to consistently combine our digital services with our technological advances," said Dr. Frank Stieler, CEO of the KraussMaffei Group. "In close collaboration with our customers we are deepening our existing offerings such as in predictive maintenance and are establishing new offerings around platform-based analytics. We are creating innovative solutions that simplify and individualize the use of KraussMaffei machines and make it possible to control these from anywhere in the world," said Stieler.
In the future, customers across all segments will benefit from digital services in the areas of individual data analytics, platform-based machine controlling, connectivity and new "plug-and-play" offerings. Nadine Despineux, currently Vice President Sales IMM (Injection Molding Machinery), will head the new business unit Digital Service Solutions starting from July 1st, 2018. In her new position as Managing Director of KraussMaffei Technologies GmbH she will also gain a seat in the Executive Committee of the KraussMaffei Group. The KraussMaffei Group is among the world's leading suppliers of machinery and systems for producing and processing plastics and rubber
Sourced: Krauss Maffei Press Release