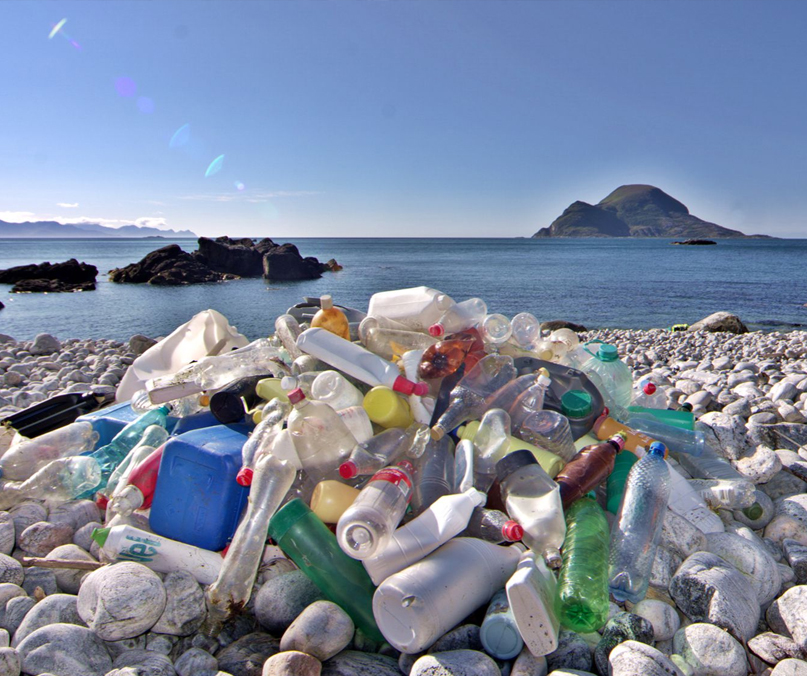 According to scientists and parroted by media houses across the world, we are facing a crisis of epidemic proportions regarding our use of plastics and other non-biodegradable products. Scientists have said that "there will be more plastic than fish in the ocean by 2050".
The uses and advantages of plastics are numerous, and it is one of the most used materials across the world. However, it is a fact that discarded and single-use plastics have caused much pollution over the years. While steps have been taken to reduce the use of plastics, more needs to be done.
Its polluting effect on the oceans has been well-documented. Many birds and sea animals have been found dead with their stomachs filled with plastic in the form of carrier bags or bottle caps and other products using microbeads.
The effect of plastic pollution on land is just as serious. Plastic is not a biodegradable material, and the landfill sites that contain it are often compromised when the discarded products release harmful chemicals into the soil.
Plastic also contaminates the groundwater and other nearby water sources with a detrimental effect on all species that are dependent on these water sources.
Single-use plastic food and beverage containers comprise the majority of plastic waste in the ocean and on land.
While South Africa has taken steps to counter the crisis of plastic pollution by trying to limit the use of plastic carrier bags, a recent article in the Mail and Guardian stated that this had not been enough. It stated that a more deliberate approach was needed such as making illegal the production of single-use plastic products and microplastics.
The plastic pollution crisis is not just limited to South Africa. It is a global problem and will require a global solution with all countries playing their part in solving the crisis.
Plastic & Chemical Trading together with international partner KraussMaffei Berstorff deliver world-class plastics, injection moulding, and extrusion solutions.