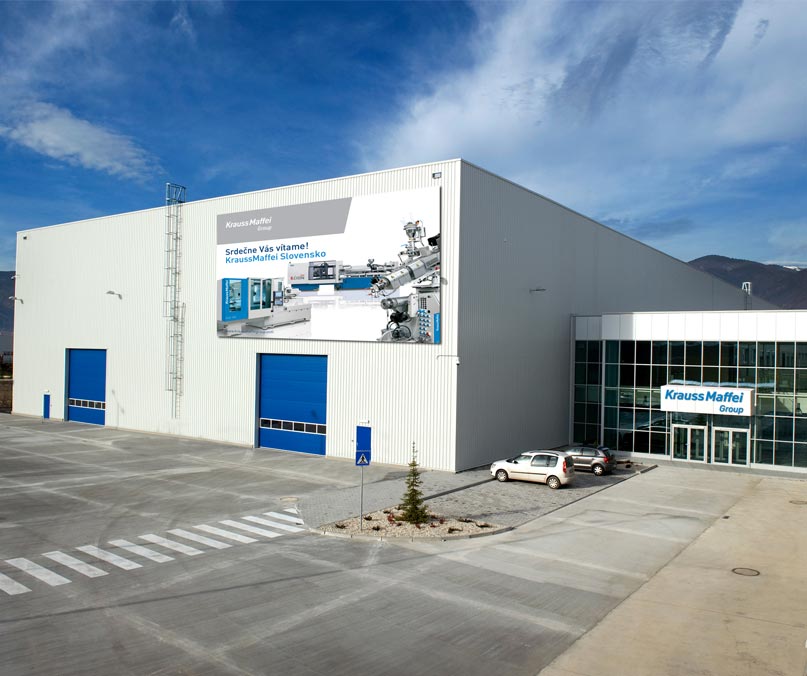 The KraussMaffei Group is repositioning itself. Under the name "Compass", the company has developed a two-pronged strategy which, in addition to the classical plastics machinery industry, envisages the increased and accelerated expansion of new business models, thanks to the creation of the new Digital Service Solutions business unit.
The new strategy will initially focus on five years until 2023. The share of digital services and products, as well as new offerings such as the "Rent It" machine rental model, will be steadily expanded in the coming years.
"We are consistently setting up KraussMaffei. To this end, we will significantly expand our business model in the coming years and complement our high mechanical competence with digital excellence, which means that we will not only sell our customers high-quality machines in the future but also add value to create the machine."
Positive business figures for 2018
For the current financial year, a positive development is emerging. In the first three quarters, new orders totalled 1.05 billion euros. It corresponds to an increase of 2.5 per cent compared to the same period last year. Sales were 973 million euros, corresponding to an increase in sales of 15 million euros or 1.6 per cent.
The number of employees has also increased significantly. Today, there are almost 5,500 employees (including apprentices) in the Group worldwide – a record figure. Since the end of 2016 alone, 618 new jobs have been created worldwide. That means a staff increase of 13 per cent in just under two years. "I am particularly pleased that we are currently qualifying 310 apprentices for their future profession – more than ever before," says Dr Stieler.
Listing process on the Shanghai Stock Exchange is going according to plan
The planned listing on the Shanghai Stock Exchange is due to be approved later this year. The Chinese authorities are currently investigating the application of the KraussMaffei parent company, China National Chemical Corporation.
CEO Stieler said: "The listing process is going according to plan. We expect the Chinese stock market supervision to give the green light in the coming weeks."
Sourced from: kraussmaffei.com
Plastic and Chemical Trading together with international partners and KraussMaffei Berstorff deliver world-class plastic manufacturing, injection moulding, and extrusion solutions.