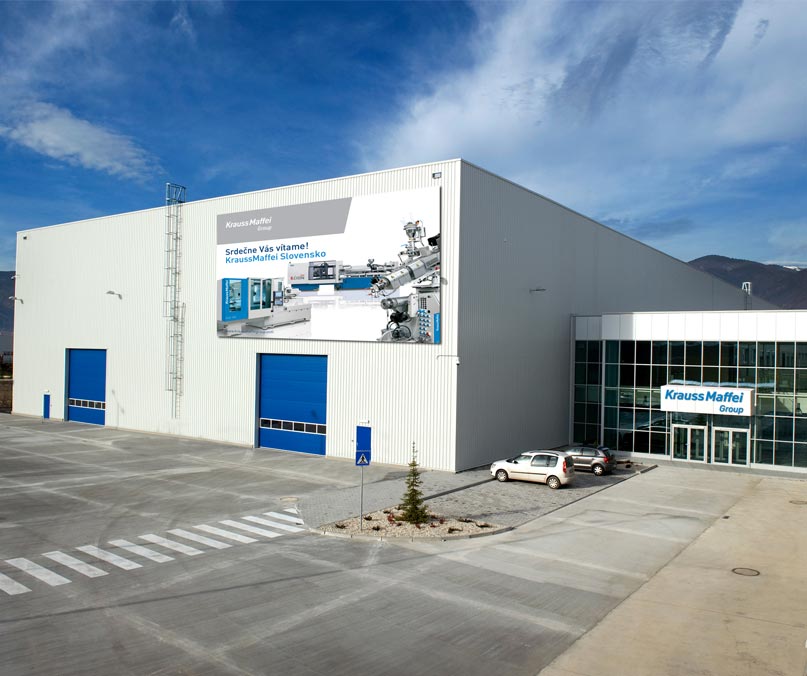 Short delivery times with steadily increasing demand – KraussMaffei's new Speed-to-Market program provides a fitting answer to one of the most important requirements in injection moulding technology.
The new European stocking machine range includes standard CX, GX and PX series injection moulding machines, which can now be delivered ex-works.
Rising demand
"The demand for injection moulding machines, especially in the medium and smaller clamping force ranges, continues to increase. At the beginning of the year, we expanded our production capacities, especially for the all-electric PX series.
With the new Speed-to-Market program, we now offer our customers added value to increase their productivity, "explains Dr Hans Ulrich Golz, President of the Injection Moulding Technology Segment of the KraussMaffei Group.
The new Speed-to-Market program includes standard injection moulding machines of the PX and fully hydraulic CX and GX series in a clamping force range of up to 6,500 kN and LRX linear robots with a load capacity of up to 10 kg. "If the customer's desired model is not in stock, our production is designed to produce it in the shortest possible time," adds dr. Golz.
More flexibility in production with Rent-It
Combined with KraussMaffei's new Rent-it business model, the new speed-to-market program offers additional benefits. Customers can also rent the desired injection moulding machine instead of buying it. Included in the Rent-it model are also maintenance and services.
"Anyone who rents their machine retains its flexibility and can cushion application peaks comfortably. At the same time, he is always up-to-date with the latest technology, and this without a burden on the balance sheet, " says Dr Golz.
At the end of the term, the customer can decide whether to rent a new model, take over the existing one or return the injection moulding machine.
Sourced from: kraussmaffei.com
Plastic and Chemical Trading together with international partners and KraussMaffei Berstorff deliver world-class plastic manufacturing, injection moulding, and extrusion solutions.