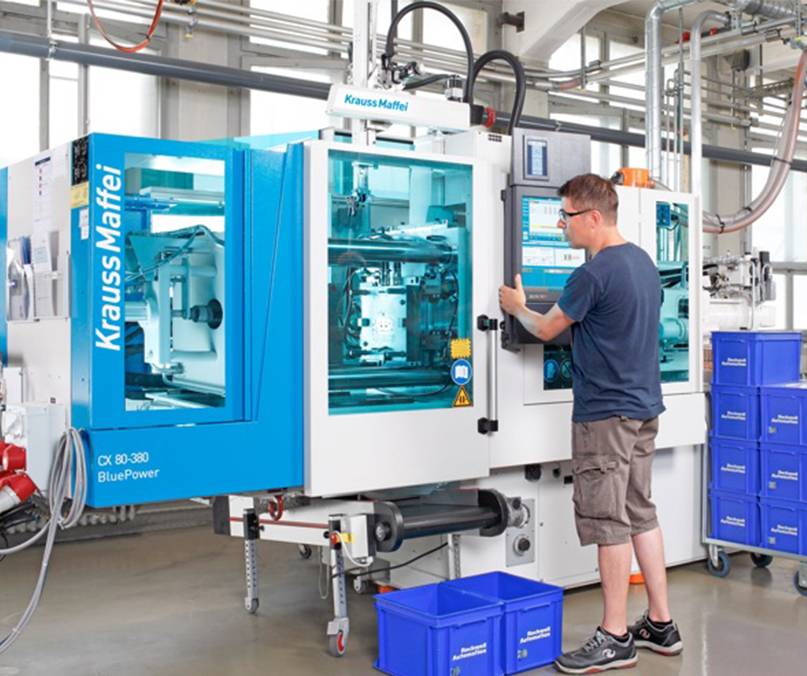 The moulding process can become complicated, and one of the most common questions has to do with the difference between plastic injection moulding and extrusion moulding.
Although they are both a moulding process, they differ in not only the equipment used but also the execution. Below are the main differences:
Extrusion Moulding
The thermoplastic extrusion process was developed in 1935.
Extrusion is a method using molten plastic or other materials that are pushed through a two-dimensional die opening.
In the extrusion method, the finished products have a two-dimensional form which is continuous in length and can be cut to multiple lengths, punched or notched.
Complex cross sections are created using the extrusion method. In the extrusion process, both stiff or soft materials can be formed into any shape, and the finished materials have a smooth surface finish.
The extrusion process is ideal for construction materials such as siding, decking, trim or drainage, cosmetic parts such as wall protection, window casements, office furniture or functional components like louvres, brackets, retainers or supports.
Injection Moulding
The injection moulding process was first established in the 1930s.
Injection moulding forms three-dimensional shapes.
The injection moulding process is based on the molten die-casting method.
The injection process is ideal for manufacturing toys, interior automotive components and many other three-dimensional products.
In both processes, the scrap can be recycled, reducing waste.
Some of the commonly used types of plastics for injection moulding and extrusion are:
ABS – Frequently used due to its durability as well as impact resistance.
Polypropylene – Used in the creation of plastic barrels for the shipping industry. It is resistant to heat and very durable, allowing for high impact resistance.
Polyoxymethylene– This form of plastic features high stiffness and low friction, usable in many different applications.
PVC – PVC is frequently used in piping and other applications that call for high heat resistance, and it is much more durable than your average plastic.
Plastic & Chemical Trading together with international partner KraussMaffei Berstorff deliver world-class plastics, injection moulding, and extrusion solutions.