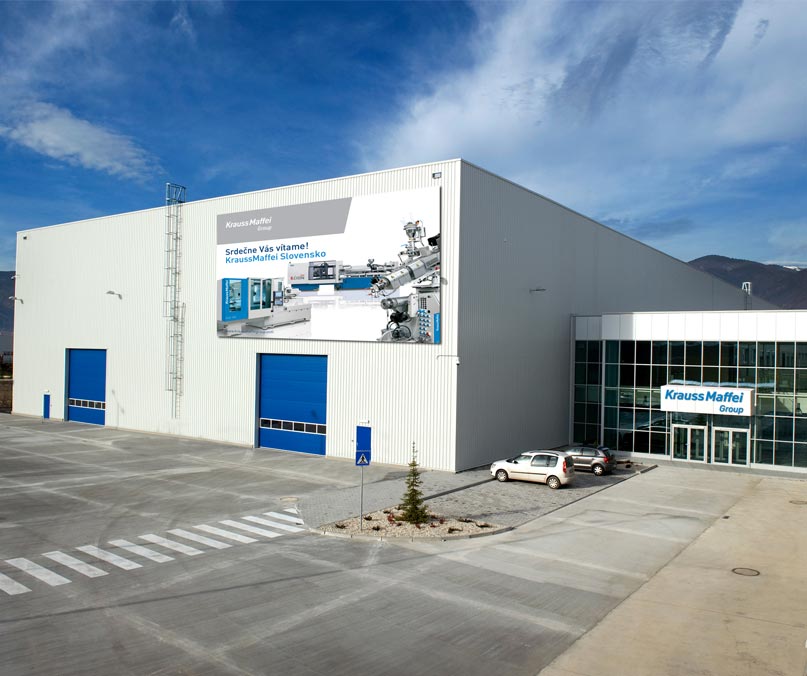 KraussMaffei offers an all-electric injection moulding machine range, the PX series (25—3200kN). This series offers all-electric clamping units, offering a clamping force range of 500 to 2000 kN as well as an individualised combination of injection and clamping units.
The PX series enables manufacturers to assemble their PX machinery to their production requirements, chosen from the wide selection of components which have been based on a modular design.
The PX series offers the highest precision in silicone processing and guarantees absolute platen parallelism for high mould weights, as a result of the rolling linear guide. The state-of-the-art machines offer a wide selection of clamping and injection unit combinations due to the split machine bed and have high reproducibility and accuracy.
The PX series can be implemented in the spheres of automotive, medical, packaging and electrical/electronic manufacturing.
The KraussMaffei group prides itself on the precision and flexibility of this machine series, and the slogan for this series is "Power meets flexibility". The series offers flexibility and choice across three elements: production, selection and retrofitting. Selection flexibility is provided by the wide variety of clamping and injection unit combinations available as well as the many options for greater performance and function. Production flexibility is enabled by user-friendly ergonomics and accessibility and easy mould change and fast start-up while retrofitting flexibility is facilitated by the various options for an expanded range of applications and the up to date service products. Machines currently available in this series include the PX 50, the PX 120
The series offers manufacturers various advantages including optimal space utilisation, high availability, excellent melt quality, long service lives and short cycle times. This series is suitable for any manufacturers looking to invest in quality, long-term injection moulding solutions.
Plastic and Chemical Trading is proud to work with together international partner KraussMaffei Berstorff, working together to deliver world-class plastic manufacturing, injection moulding, and extrusion solutions.