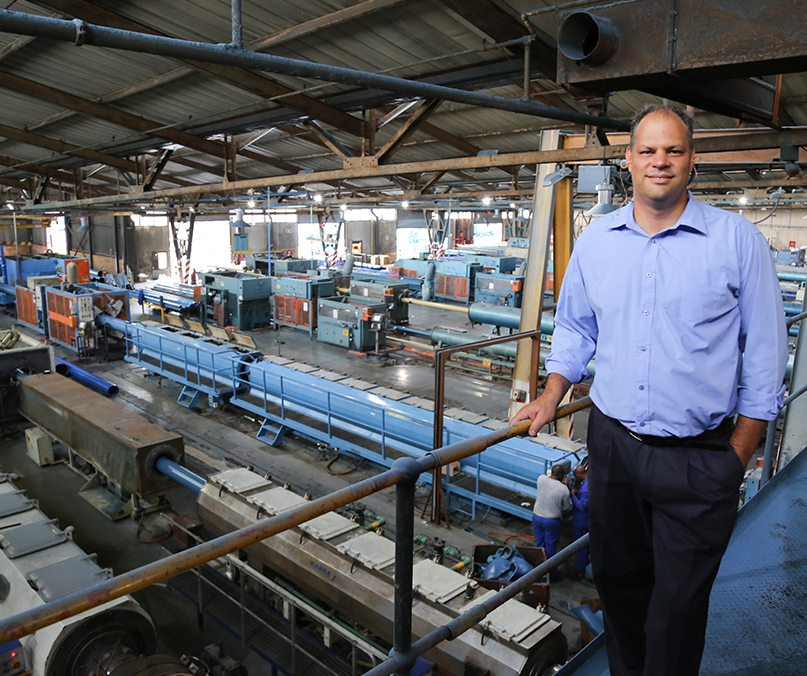 The South African manufacturing industry saw growth of 0.3% in January, a disappointing reading after predictions of higher growth in the same period. The Bloomberg consensus had placed the predicted growth rate at 1.2%, well above the experienced growth. The market experienced growth of 0.1% in December of 2018.
The growth, however small, was driven by a 2.9% increase in food and beverages as well as a 0.9% rise in petroleum, chemical products, rubber and plastic products.  Statistics SA released the findings, also revealing that factory production had decreased on a monthly basis, contracting 2% in the first month of 2019.
The food and beverage sector may have driven the small percentage of growth seen, but this sector too experienced disappointing results. Food and beverages experienced slow output growth at 2.9%, compared to 3.4% in December. This trend was replicated in various other sectors like furniture and other manufacturing (2.9% vs 10.7%), motor parts, vehicles and accessories (0.6% vs 7%). Productions also fell for the industries of electrical machinery, glass and non-metallic mineral products, basic iron and steel products. In contrast however, this period saw output rebounds for textiles, clothing & leather (0.4% vs -2.5%), wood and wood products, paper & printing (0.6% vs -1.9%); petroleum, chemical products, rubber and plastic products (0.9% vs -2.9%) and radio, television and communication equipment (2.9% vs -8%).
Statistics SA's manufacturing production index came to 87.7 points in January, down from 93.8 points in December. The index was at 100 points in 2015.
The South African manufacturing industry is dominated by 6 industries, namely that of Agriprocessing, automotive, chemicals, ICT and electronics, metals, as well as textiles, clothing and footwear. The manufacturing industry accounts for 11% of the country's GDP. Recent reports have indicated that South Africa lost 105 000 manufacturing jobs in the second sector of 2018.