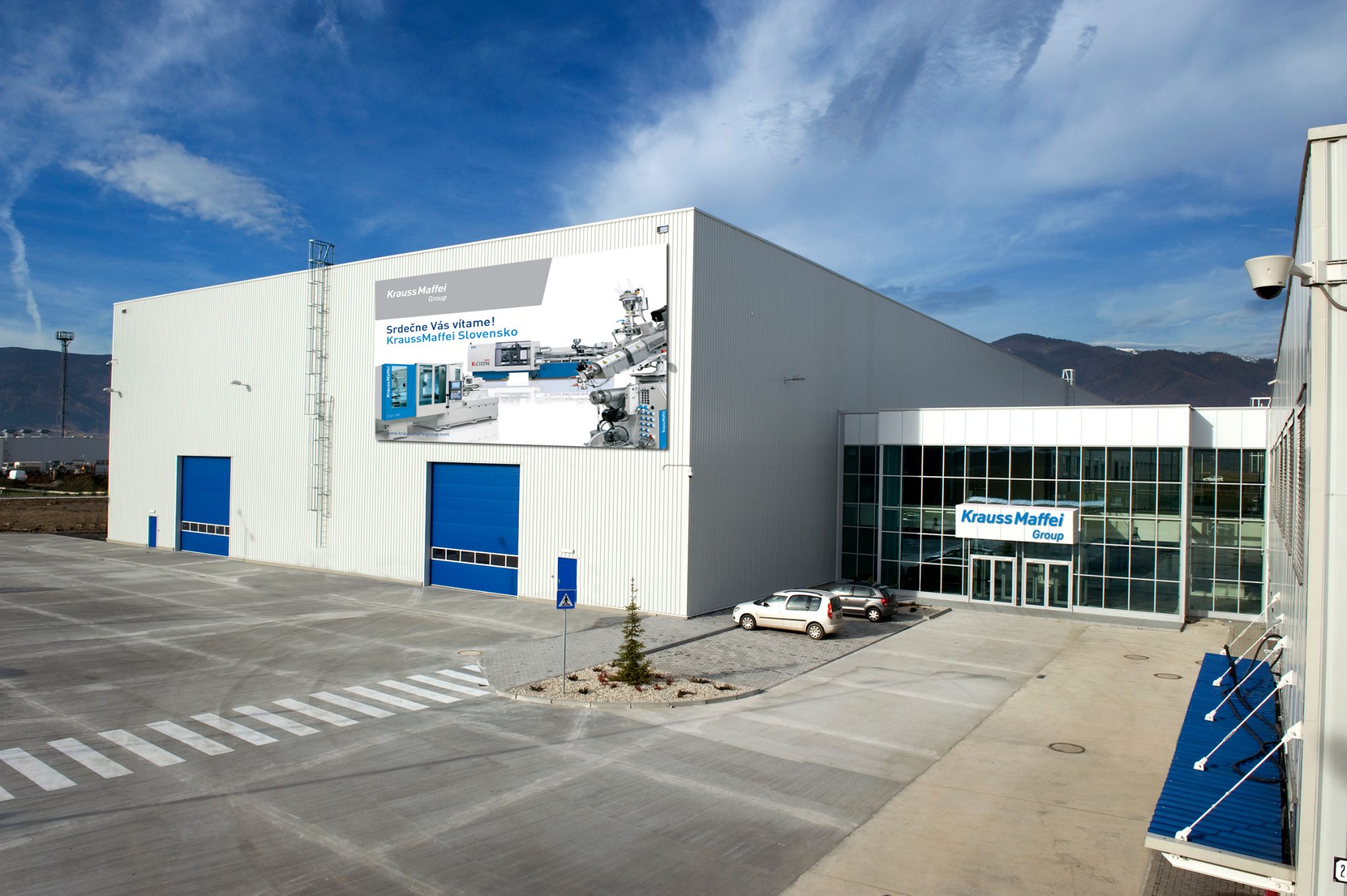 German group KraussMaffei Berstorff has announced that they will be building a new plant for extrusion quality, based in Hanover-Laatzen.
The new production hall and office complex will be spread over approximately 55,000m2 and will be located in the Laatzen/Rethen Ost business park.   Construction of the park is scheduled to start in 2019, and the new development should be completed by the end of 2022.
The new company headquarters will feature an InnvationCenter with state-of-the-art extrusion technology. This center will allow manufacturers and researchers to conduct demanding and intricate extrusion experiments on different systems under realistic production conditions. The site will have more than 20 state-of-the-art machines and machines will range from small laboratory systems through to production machinery.  Special emphasis has been placed on the demonstration of technology for processing plastic waste into new, usable materials.
President of the Extrusion Technology Segment in the KraussMaffei Group, Matthias Sievarding, had the following to say: "We are delighted that with this new building project we have created the basis for further growth. More than ever, we are committing ourselves to innovation and quality – made in Germany – and Industry 4.0. We consciously chose the Hanover region as the location in order to be able to shape the future together with our experienced employees."
The new plant will feature both production and office facilities, and will provide space for up to 750 employees.
KraussMaffei Berstorff was established in 1892, when engineer Herman Berstorff founded a craftsman shop in Hanover and developed the first Berstorff hose machine for the rubber industry. This machine shop quickly grew, continuously expanding in the following decades and bringing to market many milestones in extrusion technology. Since 2007, KraussMaffei has been concentrating the extrusion activities of the company under the name KraussMaffei Berstorff.
Plastic and Chemical Trading is proud to work with together international partner KraussMaffei Berstorff, working together to deliver world-class plastic manufacturing, injection moulding, and extrusion solutions.