Plastic&Chemical Trading (P&CT) was founded in 1989 by Roger Cockram, a veteran in the South African plastics industry. The company was initially established as a raw material trading operation that serviced the South African plastics industry.
Founded by Roger Cockram, a veteran in the South African plastics industry. The company was initially established as a raw material trading operation that serviced the South African plastics industry.
KraussMaffei, one of the most respected brands in plastics machinery visited South Africa, which had just re-entered the global market following the fall of apartheid, in search of a new agent to represent the brand.
The development of the local automotive industry was a golden opportunity as the company focussed on KraussMaffei's strength as a partner to the global car industry.
First Bucket IML production cells installed for the production of 20l, 5l and 1l PP paint containers.
Complete Preform and Blowing plant installed to supply the bottles for Valpre.
OUR PHILOSOPHY
To set our own standards for what is good after sales service. These standards should be truly world class. We have to constantly work to achieve these standards and critically be able to sustain them.
First Sepro Robot installed in the Automotive Industry.
Sale of the first 4000ton KraussMaffei machine in the automotive industry.
Heuft Systemtechnik approached P&CT to reassert a lost position as the local market leader in quality inspection in the bottling and food processing industries.
Sales of the first Dynac mass flow accumulators in the Southern African market.
First thermosetting polyester injection moulding press for the automotive industry.
RELEVANT, COMPETENT, TECHNICAL ENABLER
– THE RIGHT PARTNER
Plastic & Chemical Trading appointed agents for KraussMaffei Berstorff.
The first steps in the development of the Lasher Eccobarrel.
First machine sold to a bottle crate manufacturer. First large order for robotic grippers.
First installation of a multilayer PVC pipe extrusion line.
Agreement signed with Specialised Lubricants, the first installed line and the start of the partnership with Tetrapak for the supply of line lubrication.
100th Sepro Robot installed in Southern Africa.
INJECTION
MOULDING
We strive to be experts in the field of injection moulding. We pool our experience with those of our international associates, all leaders in their fields, to offer world class solutions. There are no world class processes that cannot be successfully implemented in Southern Africa.
PACKAGING
HALL
As regional Heuft representatives we are the leading suppliers of quality inspection technology in the packing hall, be it in beverage, food or pharma industries. We offer accumulation and line efficiency solutions for packing lines.
EXTRUSION
PLANT
KraussMaffei Berstorff, acknowledged world leader offers a technical partnership that can ensure you use the least possible material, energy and time to make your extruded product.
MEET THE TEAM
Your Technical Partner for Life.
Benjamin Cockram
Managing Director
Matthew Cockram
Technical Director
Belinda Thomson
Financial Management
Marlaine Jacobs
Manager Internal Sales and Logistics
Danie Muller
Senior Technician
Trisha Aziz
Internal Sales & Logistics
Tshilidzi Machaba
Assistant Internal Sales and Logistics
Khaya Sibisi
Technical Support Co-ordinator
Kenneth Mulaudzi
Technical Support Assistant
Joas Mathatha
Senior Technician
Petrus Pretorius
Junior Technician
Craig Lolliot
Regional Manager, KZN
Thokozani Makhubu
Project Management / Senior Technician
Thato Molapisi
Junior Technician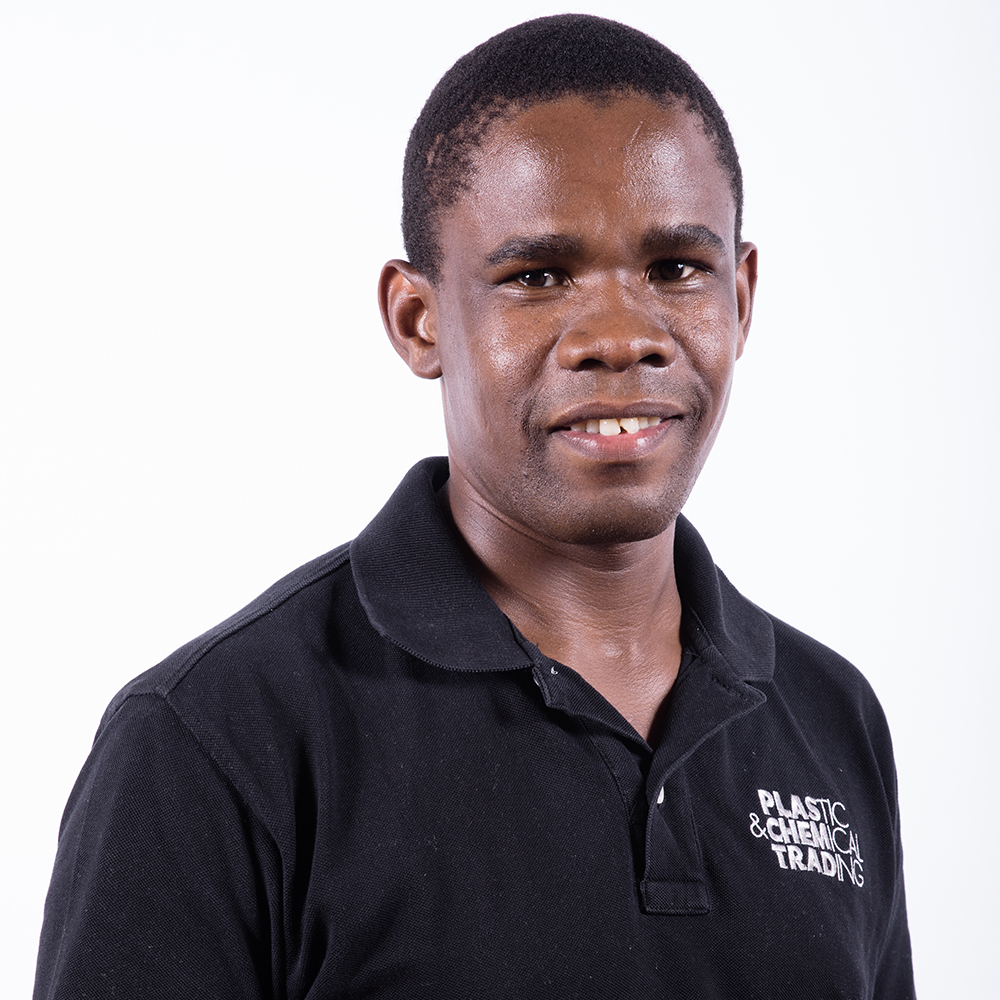 Sylvester Moeti
Senior Technician
OUR CLIENTS
Today the company's efforts are divided equally between the plastics industry specifically automotive, extrusion, logistics packaging and consumer packaging on the one hand and the bottling and food packaging industries.