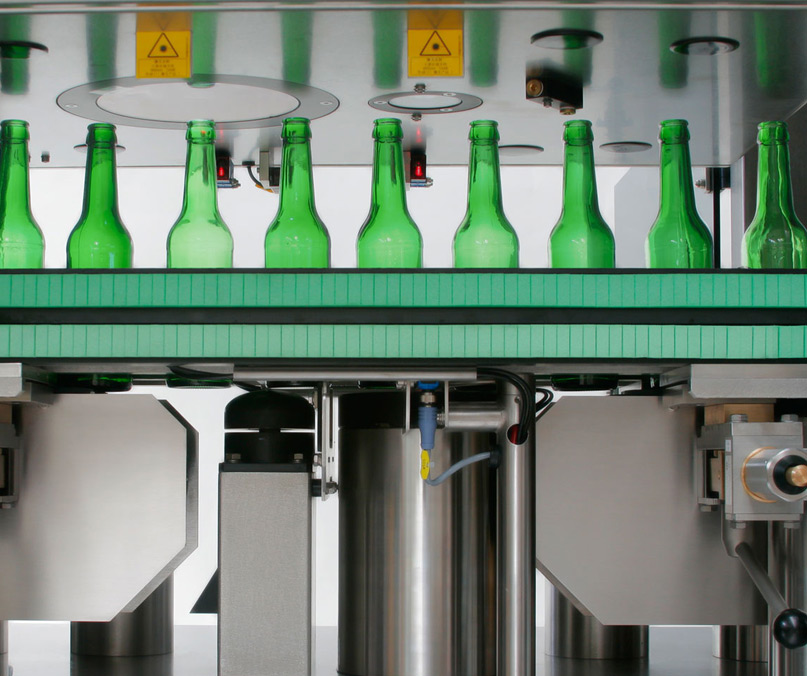 True success stories in an industry as demanding as ours require culmination of excellent mature technology, proper planning, and splendid execution by well-trained professionals. The installation of the HEUFT Final Full Bottle Inspector at ABIndev (SAB) Alrode Breweries was one such example of a successful project.
Since the installation in February 2022, Plastic & Chemical Trading have not had a single call-out for a product that's quality is proving to be class-leading.
This was the first HEUFT project at Alrode Breweries since 2015, which called for a state-of-the-art, Final Full Bottle Inspector on the SAB line. Utilising HEUFT's proven and thoroughly tested technology borne out of their industry leading R&D focus, the HEUFT machine used in Alrode can provide the following critical inspection services when positioned at the outfeed of the labeller:
Label inspection through a camera installed in the labeller, noting the position and correctness of each label with great precision.
X-Ray inspected fill height that negates the hazard of radioactive gamma sources.
Leak-testing on the bottle crowns by using a magnetic drumbeat atop each bottle. The Final Full Bottle Inspector measures the sound of the beat within a certain frequency range to ensure that each bottle is tightly sealed.
The presence and correction of the date code on each bottle.
Full inspection of each bottle before it is packed.
For over 20 years, Plastic & Chemical Trading has been the proud partner of Heuft Systemtechnik – the local leader in quality inspection for bottling and food processing industries.
The project was managed by Thokozani Makhubu, who lead a team of trainee technicians to implement the project. By trusting the expertise of our team, and HEUFT'S quality products, we are confident in more success stories like this!