Our reliable and proven extrusion solutions cover the complete process chain of compounding, pipe, profile, film and sheet extrusion, physical foaming, manufacturing of technical rubber articles and semi-finished tire products.
Pipe
KraussMaffei offer PVC and PO pipe extrusion technology which focus on creating a homogenous melt and optimising the production for high outputs, fine tolerance and lowest cost per meter pipe.
Rubber
KraussMaffei are the world leaders in rubber processing technologies for the manufacturing of tyres, hoses, sheets and profiles.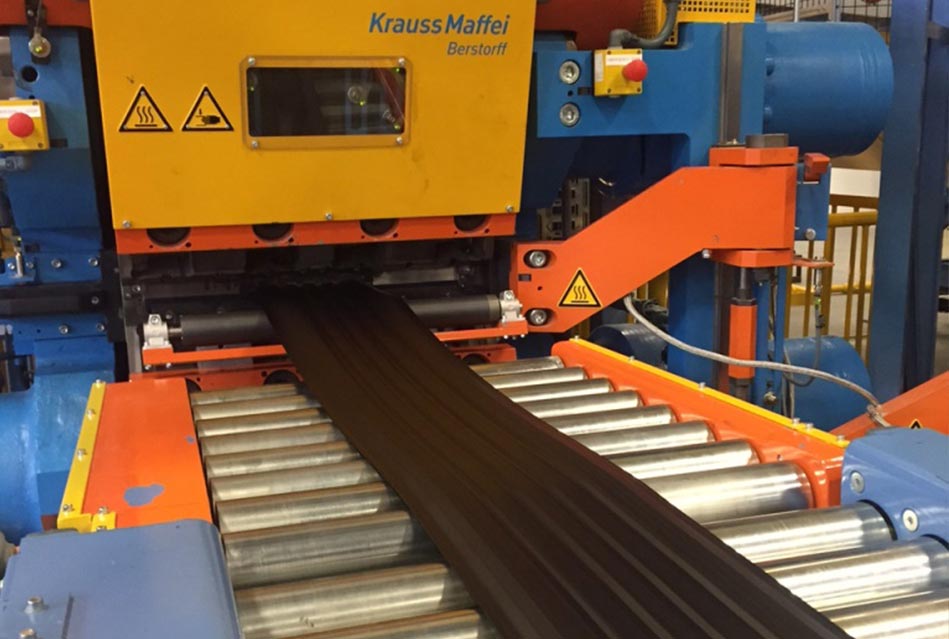 Sheets
KraussMaffei offers customized solutions for extrusion lines to produce films, sheets and boards. With excellent melt homogeneity providing stability and accuracy throughout the entire process at lower energy consumption, the technology produces sheets with significantly reduced density and consequently reduced raw materials.
Compound
Designed to meet necessary requirements to provide standard or high-performance compounds, our technology achieves excellent dispersion and distribution and comes in different sizes and designs customized to your needs.
Profile
Focus is placed on innovative energy efficient technology, consistent product quality and excellent price-performance ratio.
Laboratory
To complete our offer to the industry we offer Laboratory solutions for all extrusion processes.
COLLIN Solutions develops intelligent pilot and laboratory lines in modular system for plastic processing companies as well as for research institutes.
The right technical partner from start to finish
Our service team gives you optimal support throughout your machine's entire life cycle. Have An Upcoming Project to Discuss? Get a Quote Today.